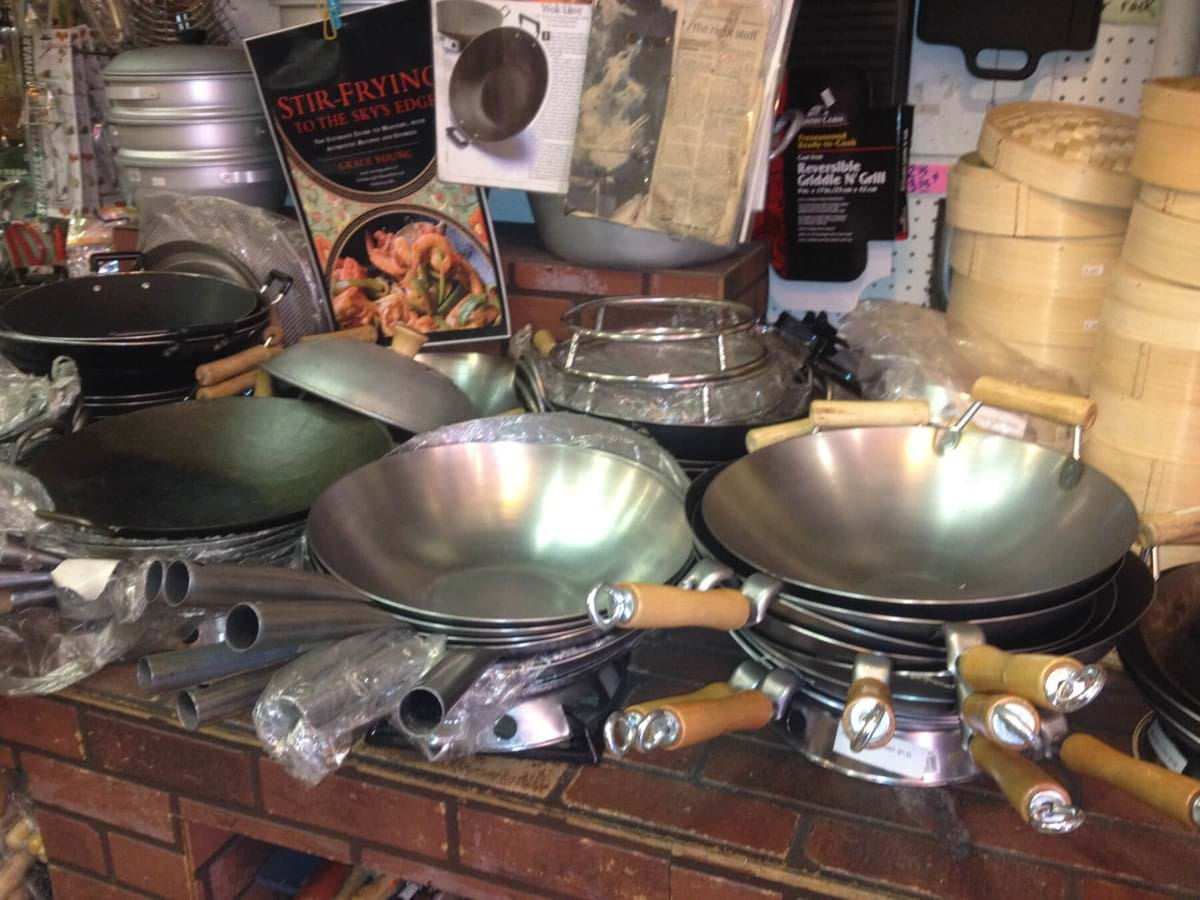 The wok was designed with a rounded bottom to fit snugly over a traditional Chinese brazier or oven which burns wood, charcoal or coke.
Using a wok has many advantages over using a frypan -
It conducts and retains heat evenly, and because of the wok's shape the food always returns to the centre, where the heat is more intense. For this reason it is ideal for stir-frying.
For deep frying, the wok requires a lot less oil than a flat frying pan, and it has more depth (which means more heat) and more frying surface.
Furthermore, since the wok has a larger capacity at the top than at the base, when the oil level rises as the raw ingredients are added there is little chance of the oil overflowing and causing the pan to catch fire.
Besides being a frying pan (deep or shallow), a wok is also used for braising, steaming, boiling and even smoking.
Cooks have more control over the cooking
Stir-frying in a skillet is "like chasing ingredients around a pan"
A skillet is usually thicker than a wok and requires more time to heat up
The rapidity with which a traditional cast-iron or carbon-steel wok heats up has no equal
The wok utilizes the heat that spreads to its sloping sides, in contrast to a skillet, whose sides are not a cooking surface
Once a traditional iron wok becomes seasoned, it requires less oil for cooking and only improves with age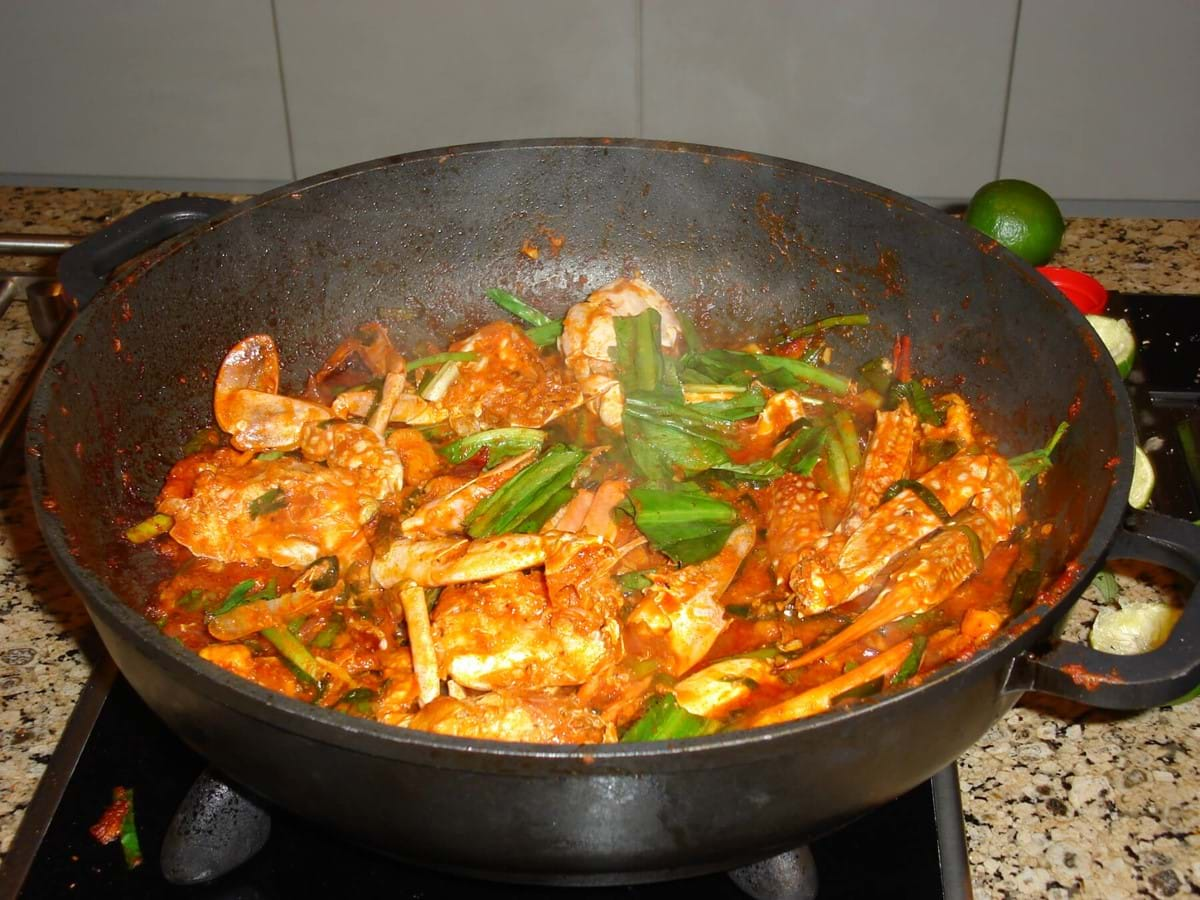 Types of woks
Carbon steel westernised wok - flat bottomed with a long wooden handle and a helper handle. Equally suited to the beginner and advanced cook, this is a very good choice for a normal range burner, electric or induction cooktop. It incorporates the best features of the Cantonese and the northern style wok: the flared bowl is sufficiently wide for stir-frying with a metal spatula; the long handle is like a saucepan. The two heat-resistant wood handles make lifting the wok when it is filled with food easier to lift. The diameter of the bottom should be no more than 12-15cm before it curves up the sides. If the flat bottom is wider than 15 cm, the pan no longer has a wok shape. This pan should be as level as possible.
Carbon-steel Cantonese style wok –round bottom with two metal ear handles. It is available from 10-48 inches. With its flared open shape, it is sufficiently wide for stir-frying with a metal spatula. It is excellent on a custom-made wok stove or can be used on a normal gas burner if stabilized. It is not suitable for electric stoves.
Cast-iron Cantonese-style wok – round bottom with two metal handles. This is the traditional Chinese wok that was used before the invention of carbon steel. They are thinner and harder to find. They are also quite fragile.
Cast-iron western-style wok – flat bottomed and very heavy. They take a long time to heat and to cool down. Can be unwieldy for everyday use.
Carbon-steel Northern-style wok – round bottomed with a long hollow metal or wooden handle. Also known as a pao wok or Peking pan, this wok is the favourite of home cooks in northern China. A smaller wok is more suitable if you want to excel at the pao This wok is suitable for custom-made wok stove or when stabilized on a gas cooker. It is not suitable for an electric or induction cooktop.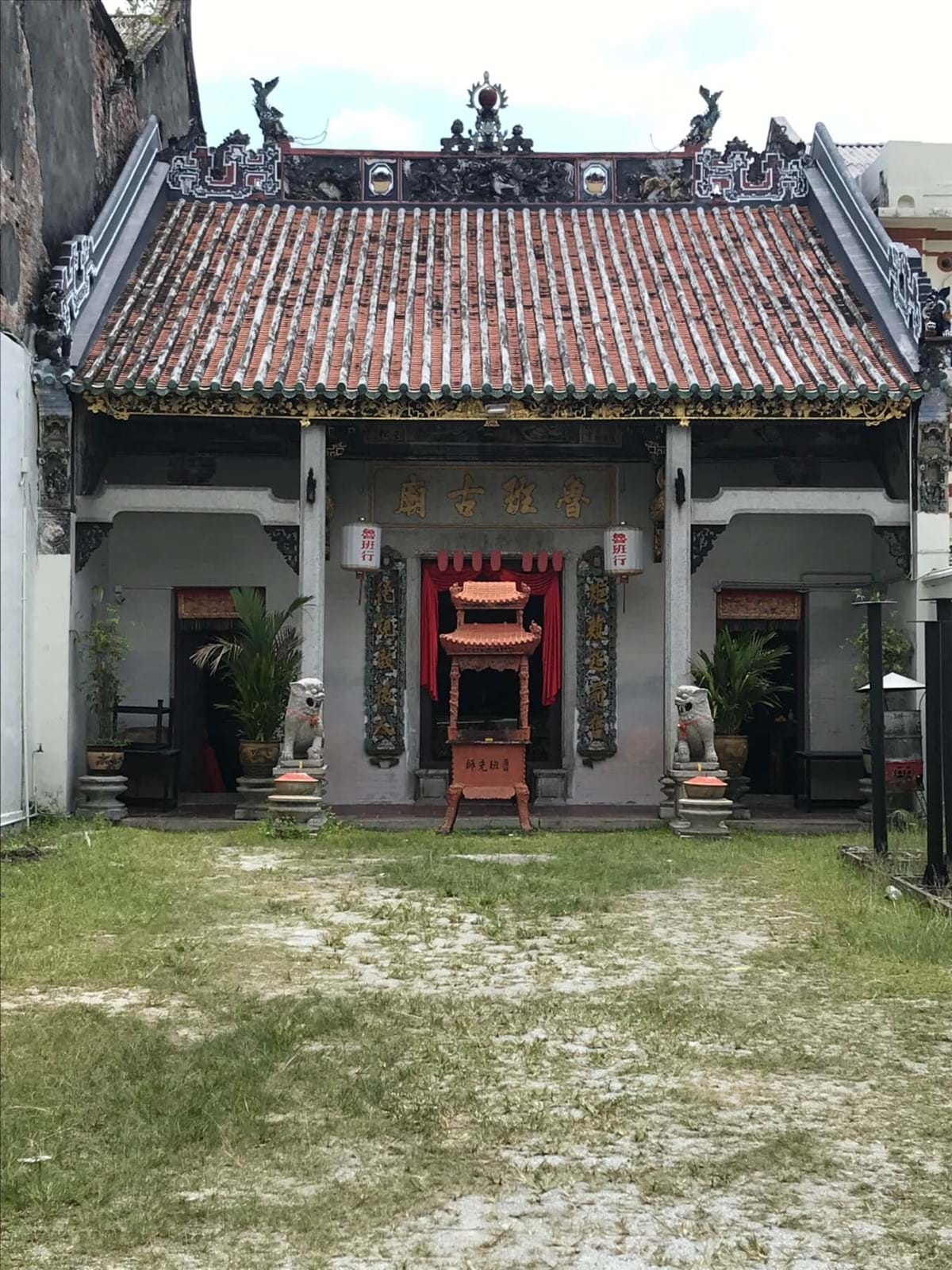 Which wok is best?
For normal everyday cooking it is recommend to use a 14inch (36cm) wok with a depth of 10cm to prevent spattering. A larger wok can be used on a custom-made wok stove or on a professional range. The best woks to use are made from carbon steel or cast iron.
The great advantage of a carbon steel wok is that it heats and cools down quickly, preventing overcooking once the wok is removed from the heat.
Woks that are not recommended
Stainless-steel woks:  A stain -less steel wok is excellent for steaming, but not for stir-frying. The heat is uneven, and the pan tends to require more oil to prevent sticking.
Nonstick woks. The Teflon coating is not suited to the high temperatures required for good stir-frying.
Electric woks: these are highly unsuitable for stir-frying because of their non-stick surface and their heat, which cycles on and off and makes a proper stir-fry impossible. However, if you have one, it can be a handy extra tool for steaming or braising.
Accessories
Ladle – the Chinese metal ladle is the utensil of choice for stir-frying with the northern style wok. It is used facing down in a quick back-and-forth motion.
Spatula – the Chinese metal spatula is best for stir-frying in a Westernized wok with a flat bottom, or a Cantonese-style wok. The recessed rim holds more food than a Western-style flat metal spatula.
Wok Lid – made of aluminium, the lid must be smaller than the wok. The dome lid is preferable to the flat type as less condensation drips down onto the food, especially when steaming.
How to prepare your new wok.
The First Washing – thoroughly wash and scour a new wok in hot, soapy water. Woks will have a residual coating from the factory. This should be the only time you use dishwashing detergent on your wok.
Heating and seasoning – most methods begin the seasoning of a new wok with heating. Heat the wok and rub the inside with oil. Use paper towels to remove the excess oil. There are many varied versions of how to season a wok. One of the most popular ways is to stir-fry Chinese chives in oil. It is best to cook using oil for the first few times, before cooking anything which has acid such as tomatoes.
Woks can also be prepared in an oven after removing the wooden handles.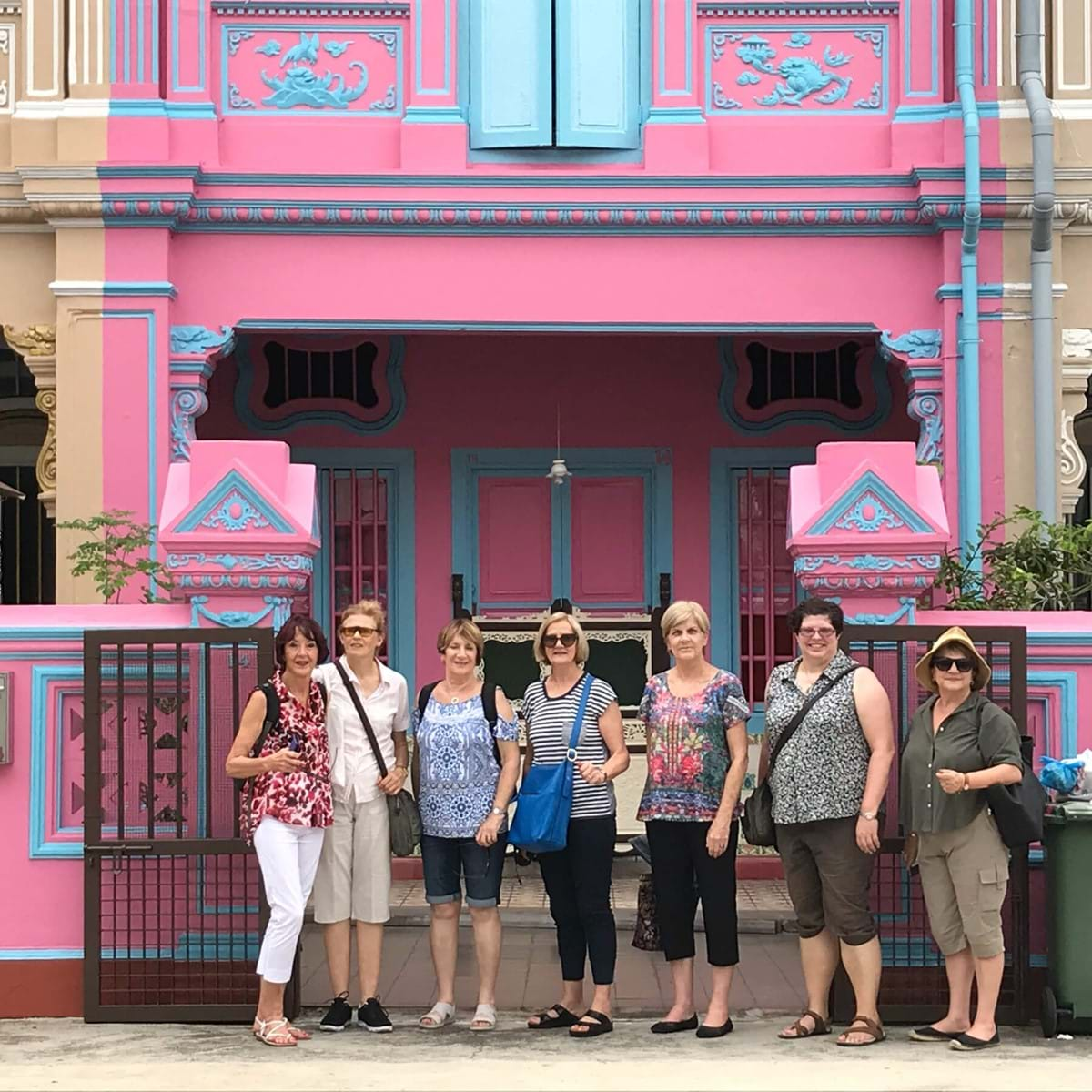 Where to buy woks in Perth
Lucky Import and Export, Brisbane St, Northbridge
VHT, William St, Northbridge
Trans, Fitzgerald St, Northbridge, Oxford St, Leederville, Palmerston St, Northbridge
MPQ, Coventry Markets, Morley
Kongs, 784 Albany Hwy, East Victoria Park
Long Hui Super Market, William St, Northbridge
Summerfield Variety, Summerfield Shopping Centre, Girrawheen
Far East Import & Export, Morley Markets
And further afield -
San Francisco – The Wok Shop (photo is of me with Tane Chan, the owner of The Wok Shop)